Category: "Performance Measurement"
Dr. Travis Bradberry, the author of Emotional Intelligence 2.0 lays out the fundamantals of being happy and productive.
It's surprising how easy it is to lose sight of the important things in life. Busy schedules and weekly routines have a tendency to put the brain on autopilot.
Some of life's essential truths need repeating. Keep this list handy and give it a read any time you need a boost.  Read More...
How Good Measures, In Isolation, Can Be Bad
By: Stacey Barr the Performance Measure Specialist
Call centres and technical support and help desk managers love to measure their staff. The belief is that when they can measure someone, they will have more control over the performance of the person or the work. But the control is an illusion...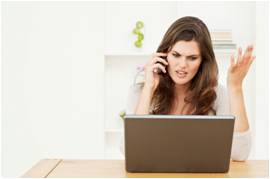 Recently I was travelling for work, and tried to use my broadband wifi dongle with my Windows Surface. It just wouldn't work, so I contacted my provider for some help, using their online chat service. (I used my mobile phone as a hotspot for internet access, just in case you're wondering how I did this without the dongle working).